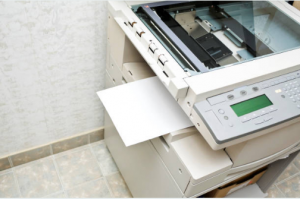 Printers are over chosen over copiers because people think that when they have the printer,they can have everything they need. Although this used to be a fact, it is no longer applicable anymore. The recent developments in the copier technology has indeed taken copiers a notch higher making them more suitable for those who are running their own business.
A copier is a multifunctional machine that can work as a scanner, fax machine, copier and printer. You no longer need to buy four different machines to get the benefits of each function.You only need to invest in a copier and you got all you need. Also, you can go to copier lease Louisville because they have a wide array of copier models that will be a great fit to your business.
Whether it is a Canon, Xerox or HP, you can get these copiers through a copier lease agreement, it doesn't take much money to get it done. You will just have to review the copier leasing agreement to get it over and done with. Then, you have to choose which specific copier do you intend to lease. Before you fret, here are four tips to choosing the right copier for your
business:
Tip 1: Decide where you will use the copier.
Is it for your home or for your office? The needs of each one is different. A small copier may be good enough to provide the needs that you have from home. It may include the printing of personal documents as well as school work for the kids. However, a copier needed in the office requires so much more. You might need a big one to help in the bulk of prints that need to be
done in any given day.
Tip 2: Pick the features that you like.
When choosing the copier to lease, it is a must that you have an idea what special features do you like to have. Do you want a copier than can create the booklets for you? Or do you prefer the one that can produce copies for both sides of the page? Every type of copier comes with their own special features. You just have to know which one would really suit your business
best.
Tip 3: Do you need it to be a scanner too?
Getting a copier that can work as a scanner too should help the business in more ways than one. Not only will it be able to transform hard copies of documents to digital copies, but it could help you save documents and create a filing system in the cloud. The documents that you saved in the cloud are protected from getting destroyed or damaged. In the process, it also meant being able to access these documents wherever you may be.
Tip 4: Consider the cost of the ink or the toner.
How much do you need to set aside in a month to cover the expenses incurred for the toner or the ink? You need to know this as the cost of it should fall under business expenses. If you want to really earn more from the business that you do, then you should go for the copier that could
deliver the documents that you need minus the cost. When you find the copier that does that, you found the best one to buy.
There is no doubt that copiers these days have become more helpful for businesses. In truth,these multifunctional machines have made businesses dependent on them despite the call to go paperless and digital. With all the savings that you get from a multifunctional machine, you can only expect the profit to go higher and higher.