"#1 Copier Sales Louisville KY"
=====================================
What Features To Ask For When Leasing A Copier In Louisville?
When leasing a copier for your business, the decision of what model to use should be based on a number of factors. The deciding factors may include the required monthly printing volume, if it will be used for a lot of colored printer or not, the printing speed, and if the printing volume will increase or decrease in the near future, among other things.
There are certain copier features that your company might need. This overview of 4 popular copier features may be of aid when deciding what copier model to lease.
Call Now (502) 208-4255
===============================================================================


===============================================================================
Get Several Local Dealers, To Bid Best Price
FAST – EASY – FREE

"1min 

Fill in Below

"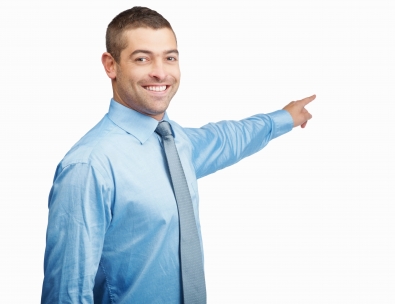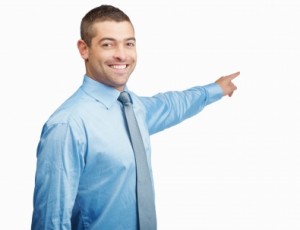 ===============================================================================
Four Copier Features
Network feature. This feature will support office operations far better than a traditional copier can. The network feature is necessary for most businesses, as each computer may have access to the copier. The wireless connection type is what is typically asked for when leasing a copier.
Scan to email feature. The old way to send a document via email entailed a longer process than what this scan to email feature offers. The document is scanned, saved, and then may be sent only in the body of the email or as an attachment. That is no longer the case. A document may be scanned and emailed, eliminating all other steps. Companies that prefer to have their office networked, most probably using a wireless system, may find that the short process that this scan to email feature provides will prove to be invaluable.
Duplex printing capacity. A copier that can do this has what is also known as a recirculating automatic document feeder (RADF). This means it is capable of flipping the paper inside the machine. This enables it to print on both sides of the paper. It is not necessary for the paper to be fed manually so that the other side may be printed on. Aside from being able to save on paper, it often is necessary to print on both sides of a paper from materials such as promotional brochures.
3-hole punch. Certain copiers have document finishing capacity, such as hole punching. There are different kinds of hole punching such as the standard 2 hole punch. For businesses that create material such as training manuals and presentations, the US 3-hole punch no longer has to be done manually as this feature can be asked for when leasing a copier.
Leasing the Right Copier
Leasing a copier based on what you require is vital to ensure that your business has the right office machine. Here's a few things that you might need to know when making an inquiry:
What among these four features mentioned do you need most in a copier?
Do you require a copier with fast printing speed?
What is your budget?
What other features do you want in a copier?
It is cost-effective to lease a copier yet you must make sure that it has the capacity to handle the office tasks required. You may still have a lot of questions to ask about other features. You might also want to know how much leasing a copier is going to cost. Copier lease Louisville can answer these kind of queries and help you find a copier that'll suit your requirements, call us (502) 208 4255.
(502) 208-4255
Photocopier for Sale – Service Area we Cover:
Louisville, Masonic Home, Jeffersonville, Glenview, Harrods Creek, Clarksville, Fairdale, New Albany, Prospect, Hillview, Brooks, Sellersburg, Pewee Valley, Mount Saint Francis, Fisherville, Mount Washington, Floyds Knobs, Goshen, Crestwood, Lanesville, Shepherdsville, Charlestown, Buckner, Eastwood, Georgetown, Elizabeth, Simpsonville, Memphis, Greenville, Finchville, New Middletown, Borden, La Grange, West Point, Taylorsville, Crandall, Westport, Otisco, Clermont, Marysville, Henryville, Coxs Creek, New Salisbury, Corydon, Laconia, New Washington, Shelbyville, Smithfield, Fairfield, Bradford, Muldraugh, Palmyra, Lebanon Junction, Pekin, Pendleton, Underwood, Nabb, Ramsey, Fort Knox, Sulphur, Brandenburg, Central, Eminence, Bloomfield, Mount Eden, Radcliff, Depauw, Nazareth, Bardstown, Fredericksburg, New Castle, Mauckport, Port Royal, Boston, Lexington, Bedford, Vine Grove, Scottsburg, Ekron, Chaplin, Waddy, Salem, Milltown, Hanover, Little York, Campbellsburg, Pleasureville, Bagdad, Guston, Rineyville, Rhodelia, Austin, Elizabethtown, Milton, Hardinsburg, Leavenworth, Battletown, Marengo, Nerinx, New Haven, Bethlehem, Deputy, Willisburg, Payneville, Turners Station, Crothersville, Webster, Carrollton, Lockport, Irvington, Saint Catharine, Loretto, Perry Park, Madison, Grantsburg, Sulphur, Cecilia, Paris Crossing, Lawrenceburg, Campbellsburg, Washington, English, Custer, Springfield, Worthville, Union Star, Frankfort, Commiskey, New Hope, Glendale, Hodgenville, Saint Francis, Vallonia, Dupont, Stephensport, Mackville, Summit, Saint Mary, Leopold, Garfield, Taswell, Salvisa, Eastview, Paoli, Ghent, Derby, Brownstown, Branchville, Sanders, Raywick, Sonora, Fort Ritner, White Mills, Orleans, Owenton, Harned, Medora, Lebanon, Big Clifty, Vevay, Rome, Tunnelton, Hudson, Canaan, Hardinsburg, New Liberty, Se Ree, Bennington, Harrodsburg, Sparta, Perryville, Cross Plains, Westview, Mitchell, Mitchellsburg, Mc Quady, Warsaw, Florence, Jonesville, Gravel Switch, Mc Daniels, Burgin, Glencoe, East Enterprise, Bedford, Danville, Falls Of Rough, Parksville, Patriot, Huron, Junction City, Rising Sun, Oolitic, Avoca, 40003, 40004, 40006, 40007, 40008, 40010, 40011, 40012, 40013, 40014, 40018, 40019, 40020, 40022, 40023, 40025, 40026, 40027, 40031, 40032, 40033, 40036, 40037, 40040, 40041, 40045, 40046, 40047, 40048, 40049, 40050, 40051, 40052, 40055, 40056, 40057, 40058, 40059, 40060, 40061, 40062, 40063, 40065, 40066, 40067, 40068, 40069, 40070, 40071, 40075, 40076, 40077, 40078, 40104, 40107, 40108, 40109, 40110, 40115, 40117, 40118, 40119, 40121, 40129, 40140, 40142, 40143, 40144, 40145, 40146, 40150, 40152, 40153, 40155, 40157, 40159, 40160, 40161, 40162, 40164, 40165, 40170, 40171, 40175, 40176, 40177, 40178, 40201, 40202, 40203, 40204, 40205, 40206, 40207, 40208, 40209, 40210, 40211, 40212, 40213, 40214, 40215, 40216, 40217, 40218, 40219, 40220, 40221, 40222, 40223, 40224, 40225, 40228, 40229, 40231, 40232, 40233, 40241, 40242, 40243, 40245, 40250, 40251, 40252, 40253, 40255, 40256, 40257, 40258, 40259, 40261, 40266, 40268, 40269, 40270, 40272, 40280, 40281, 40282, 40283, 40285, 40287, 40289, 40290, 40291, 40292, 40293, 40294, 40295, 40296, 40297, 40298, 40299, 40310, 40328, 40330, 40342, 40355, 40359, 40363, 40372, 40422, 40423, 40440, 40452, 40464, 40468, 40601, 40602, 40603, 40604, 40618, 40619, 40620, 40621, 40622, 41008, 41045, 41046, 41052, 41083, 41086, 41095, 41096, 41098, 42701, 42702, 42712, 42724, 42732, 42740, 42748, 42776, 42783, 42788, 47011, 47017, 47019, 47020, 47038, 47040, 47043, 47102, 47106, 47107, 47108, 47110, 47111, 47112, 47114, 47115, 47117, 47118, 47119, 47120, 47122, 47123, 47124, 47125, 47126, 47129, 47130, 47131, 47132, 47133, 47134, 47135, 47136, 47137, 47138, 47139, 47140, 47141, 47142, 47143, 47144, 47145, 47146, 47147, 47150, 47151, 47160, 47161, 47162, 47163, 47164, 47165, 47166, 47167, 47170, 47172, 47174, 47175, 47177, 47199, 47220, 47224, 47227, 47229, 47230, 47231, 47243, 47250, 47260, 47270, 47281, 47420, 47421, 47430, 47437, 47446, 47451, 47452, 47454, 47467, 47514, 47525, 47551, 47574