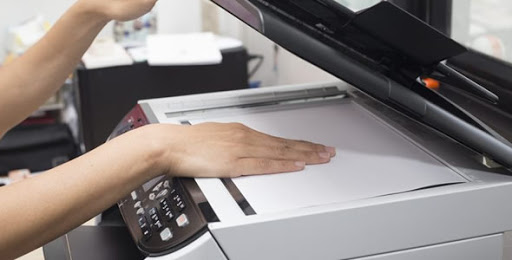 Copiers can do a lot and it is essential now, especially when you are working in offices. But are you sure that you know how to use one nowadays especially on the scanning of documents which comes in handy when you need soft copies of your documents?

Here are the top 8 tips that you need for document scanning:

1.Have the right device. Copiers may overwhelm you for they have different features that give them an edge over the other but what do you need to consider when purchasing or leasing for one?

Speed – Copiers can become pricey so try to look for a copier that has high-speed scanning that won't require you more time by scanning tons of documents.
Format – Documents needed to be scanned depending on the nature of businesses. It may need ids, legal-size documents, or photos. Make sure your device can handle various types and sizes of documents for scanning.
2.Automatic Document Feeder (ADF). This is the tray on the copier that will feed the documents to the scanner. It needs to be tested from 10s to 100s documents. It should run even if you placed a lot on it.

3.Torn pages. You want your copier to move smoothly as you scan multiple documents at once so make sure that the documents are smooth enough that the feeder can quickly take your documents. Torn pages may cause you downtime as the copier should be opened, only to get those torn pages.

4.Metal detector. Paper clips and staple wires used to compile documents together so that the documents you needed are all in one pile. Remove the paper clips and staple wires from the documents you're about to scan to avoid having problems with your copier.

5.The shuffle. Scanned piled papers can bring you problems. It may be counted as multi-feed, even if they have different contents. Brush your fingers on the corner of the documents, creating little space and air between the pages. It will make it easier for the copier to scan each document you need.

6.Multi-feed/blank page detection. Ensure that the documents you need to be scanned differ from one another or that all the pages have the content needed. The copier won't scan the duplicates or blank pages so it will just be a waste of time since you'll be needing to scan the document again.

7.Batches. If you need to scan a lot of documents, like literally a lot, you might want to do it in batches so that it will be kept on a single document or folder. You may also put an interval paper between it, like a different page to mark the batch of the documents you're scanning. It will make it easier to retrieve the documents needed this way.

8.Clean up. The more that the copier is being used, the more it needs to be cleaned. At least once a month, clean the glass of the copier to remove smudges, dirt, and anything from the paper.

Conclusion:

Copiers can help you with printing, scanning, and faxing documents needed for work. Very useful, right? Moreover, it will help you do your work effortlessly. No copier? No problem for there are copier leases available around. Copier leasing has become a trend nowadays, especially now that it's hard to purchase new equipment because it will cost you too much when you only need to get a few jobs done. If ever the copier will have a problem, they provide copier leasing services as well, providing your fixes to continue your rental with them.

One of the copier leasings that I could recommend is the copier leasing in Louisville. You'll get your money's worth and you're getting premium-quality copiers without paying too much for it. The leasing prices are budget-friendly for they fit any budget size. And what's better is that they also have copier leasing services in Louisville. They can assure you that downtimes and headaches will be avoided once you avail of their services.