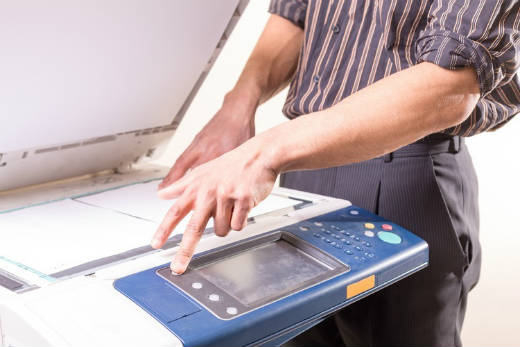 There are many thriving businesses today compared to the start of Covid. 2021 has seen an improvement in the economy, no matter how minuscule it is. As such, some businesses' capabilities have magnified, and as a result, they can afford better equipment.

Copiers are essential equipment for offices and companies that handle documents and the like. They are multifunctional equipment capable of printing, scanning, saving softcopy documents, sending messages, and so much more. One of the ways you can get a copier if you're carefully planning your budget is to opt for copier leasing.

Some companies have opted for copier leasing services in Louisville during the past years. They either can keep the copier leasing or decide to buy out. Once you buy out the equipment, you are only required to pay an amount based on the remaining payments and residual value. It is common practice for copier dealers to work with a business to buy out leases from their competitors.

Let's first define a copier lease or a buyout for the sake of context.

A copier lease is a legally binding contract. It allows the leasing company to maintain ownership of the equipment while the company uses it. Your business would pay a monthly fee to the leasing company if you availed its use over an agreed period. When the contract ends, you can either purchase the copier that the company has used or trade the newer models' equipment.

A copier lease buyout is when copier dealers offer you a buyout on your copier lease. When both parties agree upon the buyout, they will take all of the remaining payments, and a new lease contract can be made.

Remember that you're not getting out of the lease with a lease buyout. You get a new copier lease with better equipment and better terms with a new copier dealer and leasing company.

Deciding factors that affect your decision to buy out the lease:

Incompetent dealers:

Let's start with reasons that relate to the copier dealer's performance. Some companies opt for buying out simply because they didn't find the leasing services satisfactory. Here are some of the reasons to review your lease:

Increased pricing
If the leasing service or tech partner dishes out a payment increase out of the blue, this can cause concern.

Poor Management and Service
If your copier vendor isn't providing the services or support you deserve, it will cause a buyout. Mismanagement cases where customer service isn't good can be a reason for lease reevaluation.

Bad or Defective Equipment
If you're experiencing bad service like lack of maintenance and insurance, coupled with a faulty copier that makes you hate the copier leasing service in Louisville, then it would be better to buyout at this point. Always check the equipment before or early in the lease period.
If you're dissatisfied with the service, you can just buyout and opt for a new and better leasing contract with a new vendor. Check your lease agreement if you can change to a new dealer or leasing company.

Beneficial reasons for leasing:
There are also good reasons why you should buy out your lease. Technically, it isn't because the copier vendor or the copier itself was at fault. It's just that businesses need to expand their options for the company's overall benefit.

Both the company, copier dealer, and leasing company get better leasing deals:
A lease buyout allows the copier dealer and the leasing company to bring in new businesses without any losses. Replacement copiers are usually the interest of companies who want a lease buyout.

The copier dealer offers the new leasing company new devices after the buyout. The new leasing company will then sign you up for a new lease. With this new deal, your company will bring the leasing company and the long-term dealer business if it goes well.

New Equipment or Upgrades
You can get more favorable copier leasing in Louisville rates with a buyout. It also gives you the advantage of getting an immediate upgrade on your equipment. There's no need to wait for months or years to get what you need, as the lease period won't matter anymore.
In the end, a buyout is for a business that is dissatisfied with the terms and conditions of its current leasing service. It is a great option if your lease is no longer gaining you any more benefits than losses.