When the time comes that you need to replace your company`s printers or photocopiers, you will be faced with a choice that many enterprises find challenging. Which is better, buying or renting a printer?
Most companies, medical clinics, and banks in many areas rent rather than buy a copy machine. In line with that, why has there been such a dramatic rise in leases? Since printer technology is evolving rapidly, it may be more cost-effective to lease than purchase printing equipment.
Understanding the benefits and drawbacks of leasing vs. purchasing technological equipment and the questions you should ask to obtain the best price can help you make an informed decision.
Benefits of Leasing a Printer
Lower Expenses – Leasing instead of buying a copier or printer offers several advantages, the first and most prominent being the smaller initial investment required. Instead of forking out hundreds or thousands of dollars all at once to purchase a device, most firms would be better served by leasing one for $200-$400 per month.
Flexible Commitment – Leasing businesses for office equipment like printers and copiers want to form partnerships with their customers that benefit both parties. Because of this, they have some leeway in the terms and circumstances of their leases. In general, the longer the lease term, the lower the monthly charge; however, you are free to choose a lease term that is most convenient for you financially.
Tax Advantages – Leasing might save you money in the long run because to tax advantages. Every payment you make toward your copier lease may be written off as a legitimate business cost. Expenses incurred by a business are often deductible on the owner's annual tax return, saving the company money.
Disadvantages Of Leasing A printer
Your Expenses Will Increase Over Time – The cost of leasing often exceeds that of buying. A $4,000 copier, for instance, would set you back 5,040 USD throughout a three-year lease at $140 per month but would only cost you 4,000 USD to buy outright.
You Are Still Obligated To Maintain Making Payments Even After You Stop Using The Printer – If your company changes and you no longer require the leased equipment, you may still be obligated to make lease payments for the whole term.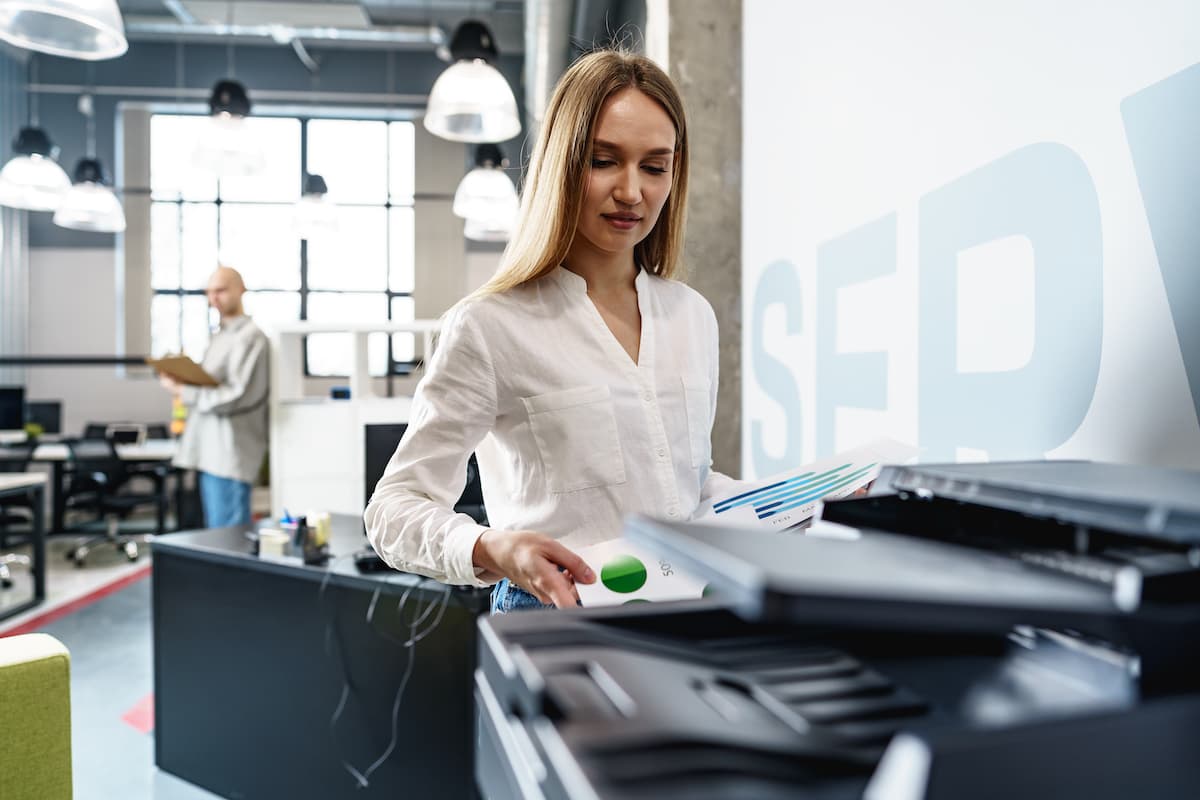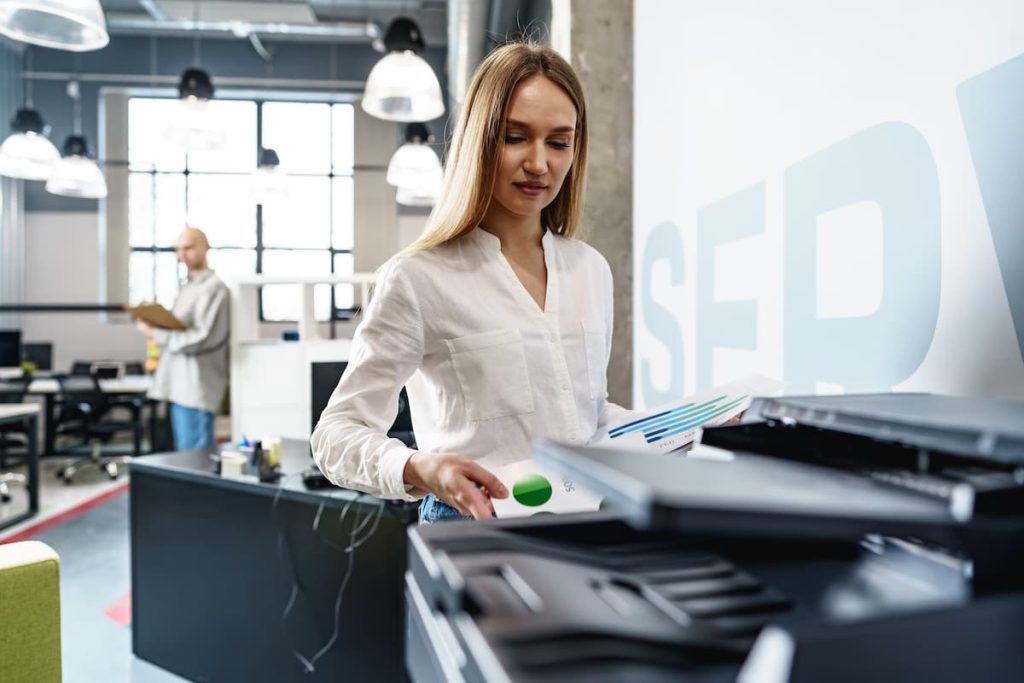 Advantages Of Buying A Printer
Immediate Ownership – The primary advantages of paying cash for a printer or copier are the instant ownership and the peace of mind that come with buying. After you've bought it and set it up in your workplace, you're free to use it and care for it in any way you choose.
Fewer Expenses Over Time – While leasing may seem more affordable, the upfront cost of a business printer or copier may be lower than the cost of ownership. Buying such a device is a one-time expense, unaffected by interest or other variables that may drive up your printing expenses, such as parts, maintenance, and consumables.
More Equity – While the initial cost of purchasing a multifunction printer (MFP) might be considered a cost, the MFP itself would be considered an asset once purchased. The asset is now a permanent part of your company's assets once the acquisition has been made.
Disadvantages Of Buying A Printer
The Equipment May Become Obsolete – The technology used in photocopiers will eventually become obsolete. Every 36 to 48 months, a small firm experiencing significant growth may need to update some outdated technology. As a result, you'll have to give, sell, or recycle your old gadgets before they become entirely obsolete.
Will Cost You More Upfront – The cost of professional printers, copiers, and other equipment cannot be ignored despite the many advantages of ownership. A significant percentage of your weekly, monthly, or yearly income could have to go into buying one.
Final Thoughts
If you plan to get copiers for your office in Louisville, you can opt to buy copiers or lease copiers in Louisville We can give you the option to get the copier that you want. You can contact our local copier leasing services department in your location.
If your Location is around Louisville, you may call us at (502) 208-1577, our personnel for copier leasing in Louisville will assist you. If you are also looking for copier repair services in Louisville, you may contact our copier repair personnel at the same number.
Deciding whether to buy or lease a printer may depend on the company`s budget, printing volume, and more variables. However, leasing a printer is much cheaper than buying one if you are a startup or a small company.