Even though we are now in the digital age, there are still numerous reasons why businesses should have multifunction printers. Not every customer or partner wants to go online and receive digital records. Also, there are instances wherein technology fails. Those moments can put you and your business in a tight spot. It is always a good idea to have hard copies available just in case of tech emergencies. A good quality multifunction printer and copier can produce the documents that you need in no time. 

The copiers that are in the market today are often referred to as MFPs or multifunction printers or MFCs or copiers, also known as all-in-one. These copiers print, copy, fax, and scan, and it is done in just one machine. Users can print files and create copies quickly from the same equipment. 

A lot of modern colour copiers can track your usage, and you can reduce unnecessary printing and copying by customers and employees. A lot of MFPs come with a digital touchscreen display, wireless accessibility, and other user-friendly features. With that being said, here are the three best colour copiers for offices:

Brother MFC-J6945DW

The Brother MFC-J6945DW is considered the best budget all-in-one printer and copier. It is best for small businesses that need to lower their printing costs and those that want an MFC that is easy to maintain and operate. This printer offers one year's worth of ink in each Ultra High-Yield cartridge, and it is equipped with the Brother Page Gauge that can help you track how much ink was used and how much remains.

Xerox WorkCentre 6515

The Xerox WorkCentre 6515 is best for businesses with small creative teams and those that need an MFP that is capable of producing quality printed materials. The printer is small in dimension, but it has great printing speed, and it has a duty cycle of 50,000 images per month. It can produce sharp, crisp colours, and this separates Xerox from other printers. The printer also features a simple user interface, and it comes equipped with mobile printing functionality, environmentally friendly features, and cloud-connected apps.

Sharp MX-4071

In terms of accessibility, Sharp MX-4071 is one of the best. It has a 10-inch touchscreen display that is integrated with an easy-to-follow user guide, access to cloud-service applications, and voice control through Amazon's Alexa. Users can scan documents and print them, and they can also change the quantity or colour of a print job, along with a range of finishing options without pushing a button.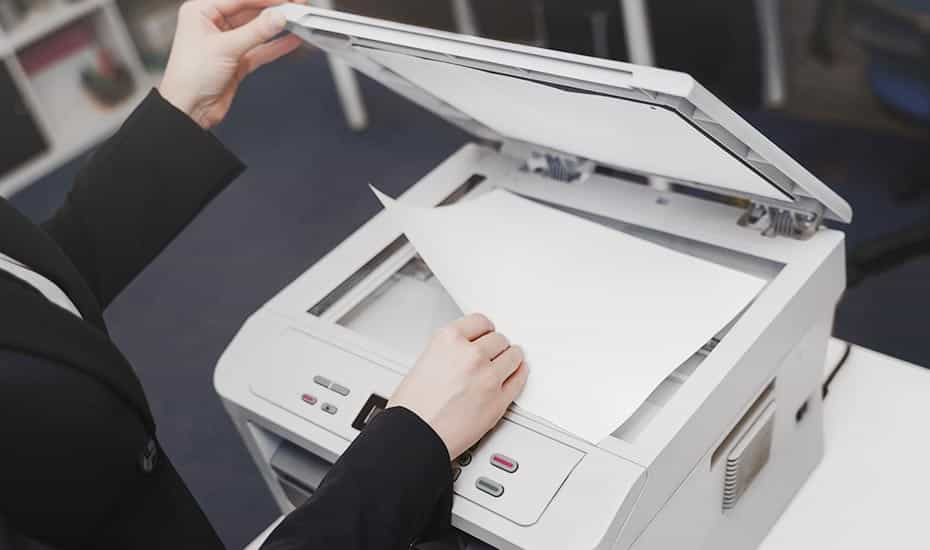 If you wish to have a printer or a copier, you can purchase one outright, or you can lease it. Leasing in the printing world is also known as a managed print. Copiers can be very expensive, and technology advances at a rapid pace, which means that newer models are released every year with better technology and at a higher cost.

Because of this, leasing has become more popular. It is what a lot of businesses consider a safe option, allowing them to experience all of the benefits of having new copiers with affordable monthly payments. 

Leases give you the chance to label your copier as a business asset. Operating leases deem your copier as an operating expense, it is a way to bundle your expenses, and it gives you the chance to control your costs easily. When you use managed print services, the printer, ink, toner, paper, and maintenance, are all bundled into one monthly rate. Leases last for three to five years. 

The decision to buy or lease a copier depends on your cash flow and which option will benefit you and your business the most in terms of service, maintenance, features, accessories, and supplies.

If you plan to get copiers for your office in Louisville, you can opt to buy copiers or lease copiers in Louisville We can give you the option to get the copier that you want. You can contact our local copier leasing services department in your location.
If your Location is around Louisville, you may call us at (502) 208-1577, our personnel for copier leasing in Louisville will assist you. If you are also looking for copier repair services in Louisville, you may contact our copier repair personnel at the same number.